This may well by the most wonderful time of the year, but it's also the time of year when everyone and his dog seems to be suffering with bugs and coughs and colds.
School-age children in particular seem to like sharing germs among themselves, and then bringing them home for the rest of the family to enjoy.
What's so frustrating about coughs and colds is that there isn't all that much you can do to chase them away.
If a cough is keeping your child (and the rest of the family) up at night though, there is a slightly random trick that you can try to soothe it.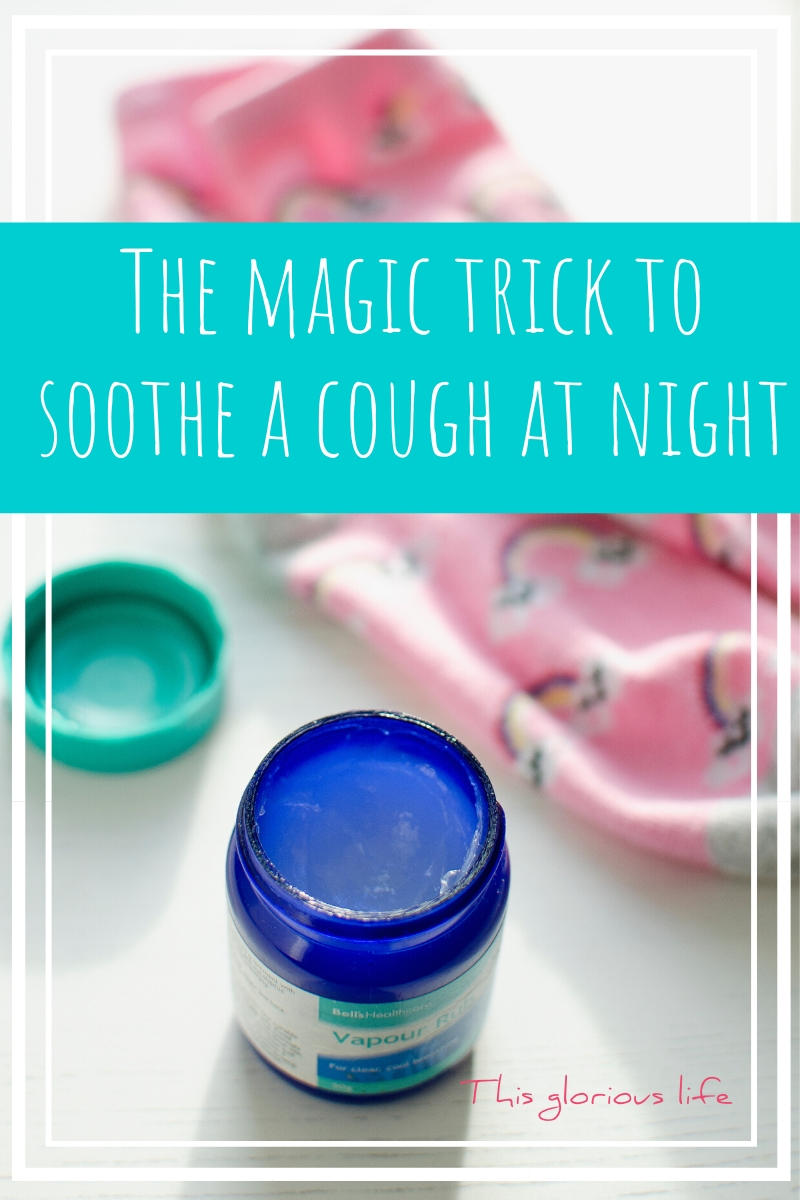 All you need is a tub of vapour rub and a pair of socks.
You can use Vicks VapoRub or you can use an own-brand version from the chemist, it really doesn't matter.
What you need to do is put a good blob of the stuff onto the soles of your child's feet at bedtime, and then put a pair of socks on over the top.  The socks are mostly important for keeping the vapour rub from getting all over the sheets, but I think they also help by keeping the feet warm.
What you should find is that this is enough to soothe their cough; letting them get to sleep, and stay that way through the night.
Now I've read a fair few articles about this trick since I first heard about it, and no one has any real idea why it works.
Some people think it's just a placebo effect.
Others think it might to do with reflexology.
The theory that I think sounds most likely is that the vapour rub on your feet acts as a counter-irritant, so your body focuses on that rather than the tickle in your throat, so you end up coughing less.
Whatever the reason behind it, so many parents have tried this on their children and themselves with amazing results.
I've done it myself when we've had troublesome coughs disturbing our sleep and it has worked like a charm.
So next time your child brings some lovely germs home from school, give this trick a try so you can all still get a good night's sleep!
Have you tried this trick before?  Does it work for you and your children?